I love taking photographs of my surrounds as well as the people in it. Where I live there is a large native bird population, I often get shots of the birds that show their beauty. I sell prints of my work at RED BUBBLE and other things in my online store at Zazzle you can check my available work out here and (there at Zazzle) easily purchase it on line.
You can order things like this gorgeous pouf pictured below with a Magpie drinking.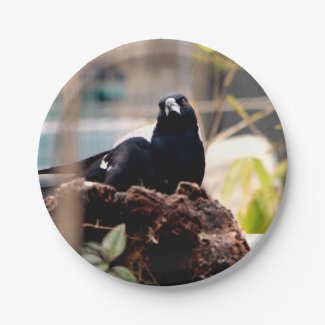 Seated Magpie on a 7 Inch Paper Plate
by
DavidJobling
Browse other
Magpie Paper Plates
Ladybug images including this one below.

The Last Unicorn (1982) #Unicorn #JoBLING #Style #fashion #unisex https://t.co/jzxMH04xHe  — David Paul Jobling (@DJobling) November 20, 2015